Book Addict live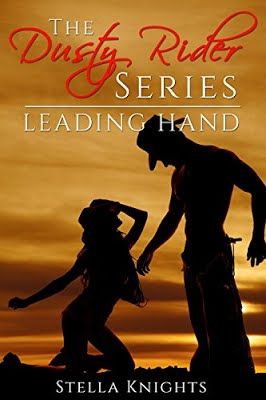 The Dusty Rider Series,

Book 2
Date Published:
August 27, 2018
From Stella Knights comes the newest, sexiest installment of The Dusty Rider Series…
HOLDING MY BREATH, I am frozen in place. Waiting. Wondering.
Again, the sound stabs through my heart.
Who is at the front door? Please God, please don't let it be the police. Or worse, what if it's Tom?
In Leading Hand, the past comes hurtling into the present forcing difficult decisions to be made. Old relationships and secrets complicate Holly and Aiden's romance, threatening her second chance at finding love.
Will Holly find the strength to continue following her heart?
The Dusty Rider Series will take you across Australia as Holly meets a stockman "cowboy" that shows her what real love is. This romantic story is about a possible second chance at life and love as Holly tries to follow her…
View original post 335 more words