bloodlust and fairy dust
Welcome readers to the Book Blitz, organized byRABT Book Tours and PR, for Stories I Can't Show My Mother by Ann Tinkham!

Literature, Fiction, Short Stories
Date Published: March 2019
In Stories I Can't Show My Mother, bat girl receives love voodoo from Needle Man, a woman finagles a direct deposit at a sperm bank, a modern-day Lady Godiva triggers a hot police investigation into a cold case, an astronaut plots to kidnap her former lover's girlfriend, an escort's famous client falls for her, and a woman recovering from a breakup has a mile-high quickie with a stranger. These flirty, playful stories explore sexuality and sensuality, taking you to places your mother never wanted you to discover.
About the Author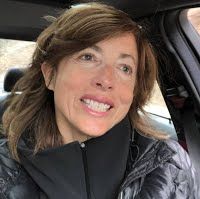 Ann Tinkham is a writer based in Boulder, Colorado. She is an anti-social butterfly, pop-culturalist, virtual philosopher, ecstatic dancer, political and java…
View original post 237 more words